FESTIVAL OF THE TRAVELLER
---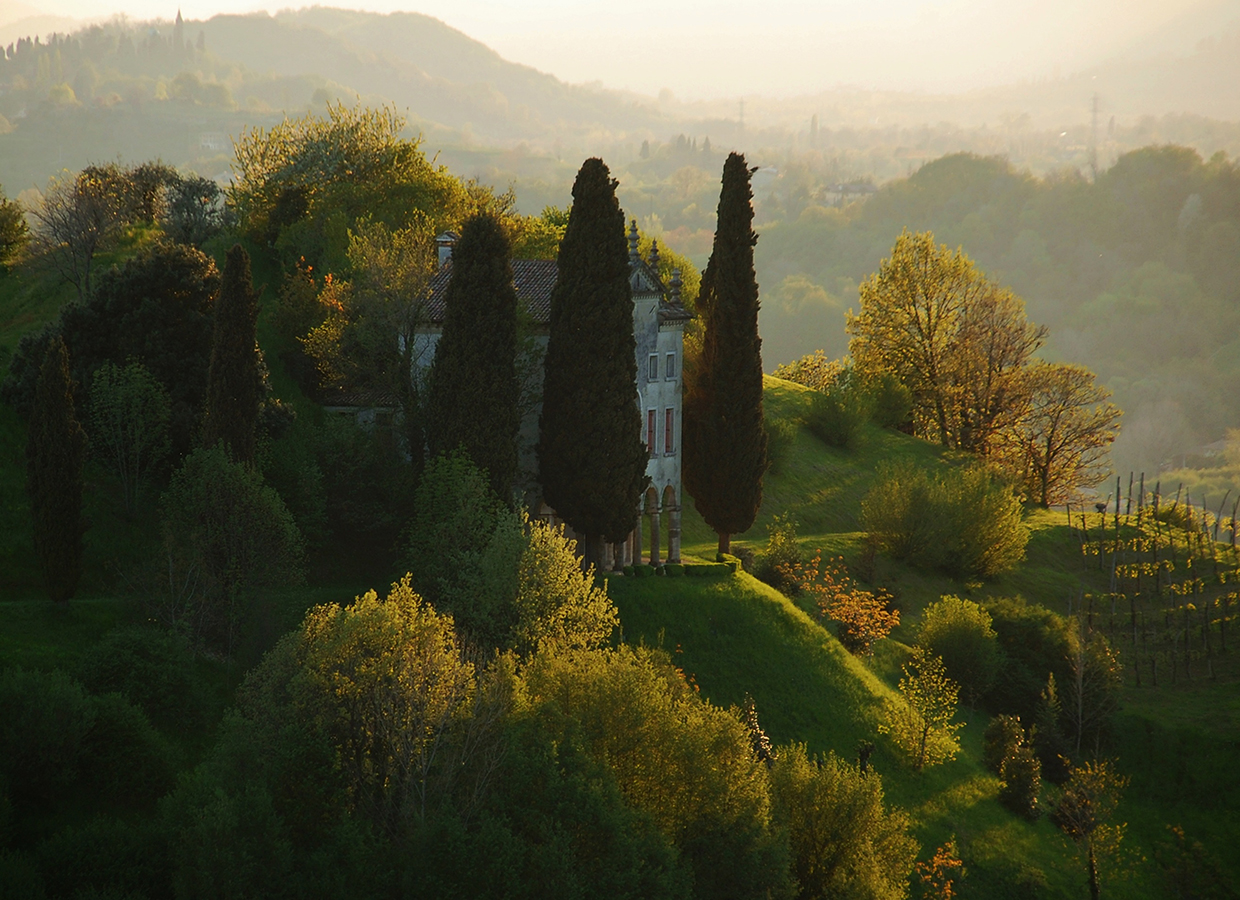 Asolo's spirit

Asolo embraces a multitude of relations and connections to spaces, places, names, traditions, landscapes, paths and not last passengers.

the venue of artists and literates from the 15th century until the last century. They were very distinctive travellers who, speaking different languages, told the world about this place and named it the town of the hundred horizons (G. Carducci).

Asolo is like a monumental ship petrified on the hill's flanks in the course of the centuries, laden with its renowned passengers who still inspire us within the ancient walls of this village.

It is a ship which, thanks to the Festival of the Traveller, has set its sails again for the future and has taken on board the restless and passionate travellers of today, who are in search of new routes.



The Traveller's Festival sprouts like the natural breath of the territory and of Asolo's spirit. Its main objective is to enhance the value of hospitality cherished in this little village.

For this reason and throughout this event we want to reveal the centre and the lovely glimpses of the village opening the most beautiful private as well as institutional places hosting once again contemporary travellers.

Some of the places will be:

Castello/Teatro Duse, Torre Reata, Sala consigliare del Comune, Duomo di Asolo, Gipsoteca del Canova, Loggia del Palazzo della Ragione, Villa Il Galero, Casa Duse, Convento di San Pietro e Paolo, Barchessa di Palazzo Serena, Villa Cipriani, Giardino di Villa Freya, Caffé Centrale, Palazzo de Mattia, terrace Albergo al Sole, Browing Gallery, Tappo Bar, Napoleon's Room /Palazzo Perusini Pasquali, Garden in Villa Beltramini.